15/15
$69.99 / mth.
15 Mbps download /15 Mbps upload
max download speed to your router
​Unlimited
No Contract
No Data Caps or Overage Charges
Free Support 7 Days a week
Money Back Guarantee
Free public Static IP
good for 1-2 computers streaming Netflix
​at the same time
​one time activation fee of $99
​wireless router recommended* ​

30/30
$94.99 / mth.
30 Mbps download / 30 Mbps upload
max download speed to your router
​Unlimited
No Contract
No Data Caps or Overage Charges
Free Support 7 Days a week
Money Back Guarantee
Free public Static IP
good for 3-4 computers streaming Netflix including Zoom / Microsoft Teams
one time activation fee of $99
wireless router recommended*​​
​​40/40

$119.99 / mth.

40 Mbps download / 40 Mbps upload

max download speed to your router

​Unlimited

No Contract

No Data Caps or Overage Charges

Free Support 7 Days a week

Money Back Guarantee

Free public Static IP

good for home office / small business

​one time activation fee of $99

wireless router recommended*​

50/50

$139.99 / mth.

50 Mbps download / 50 Mbps upload

max download speed to your router

​Unlimited

No Contract

No Data Caps or Overage Charges

Free Support 7 Days a week

Money Back Guarantee

Free public Static IP

recommended for cameras, zoom, Microsoft teams, Netflix streaming

one time activation fee of $99

wireless router recommended*​
* you may purchase a router from the installer.
HIGH SPEED RURAL WIRELESS INTERNET
Our focus is on providing Courteous Personal Customer Service, and Highspeed internet with reliability.
All our installations include internet dish, up to 75' premium quality outdoor rated cat 5 cable, friendly professional installers.
Custom make any plan you see fit up to 75 Mbps download/upload.
Free service calls, usually same day. With other providers, you can wait up to 3 days and still have to pay for a call.
Personal Support 7 days a week.
Based in Erin Township
No On-Hold wait times when you call in, like some of our competitors.
Speak directly to tech support personnel, while with other providers you never get to speak to one.
Know the people you work with, by their first name.
Small staff to get things done quickly.
No Contract
Unlimited Data Download, stream all the video you want.
Free Basic Install​​
Operating since 1985
Locally owned and operated family business.
​
Download and upload speeds are "up to", depending on signal strength and quality. ​
Router is required for multiple devices, one time setup fee may apply.
New tower in the Orton area is NOW completed.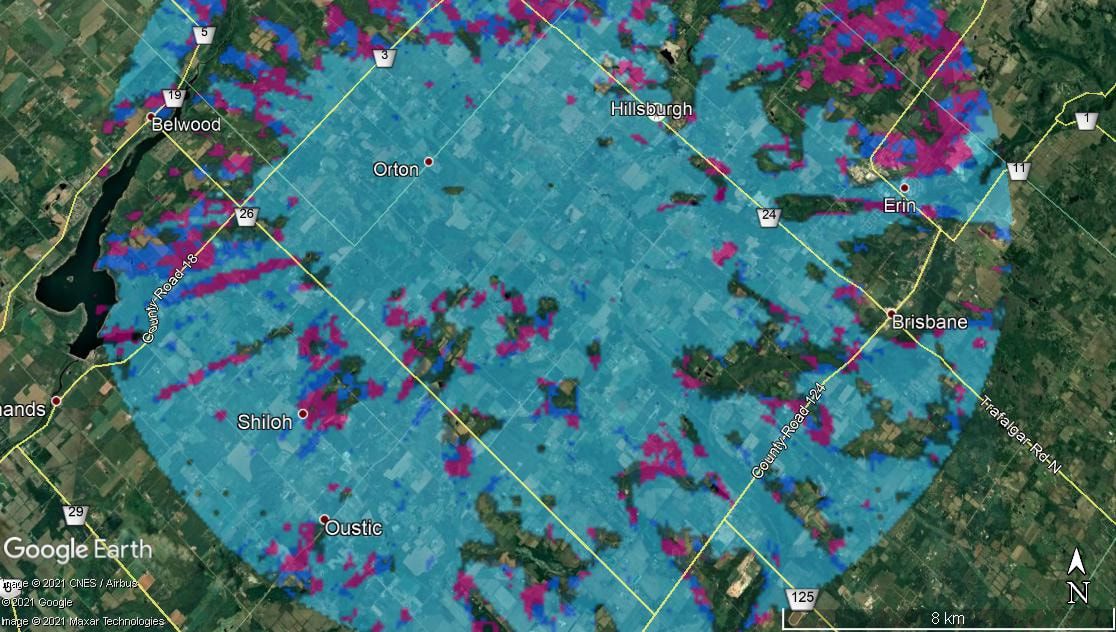 Satronics also installs VSAT and DSL with Cellular or dialup Backup systems, hundreds of systems installed for Winners, Homesense, Esso, Petro Canada, Shell and Sunoco.
---
---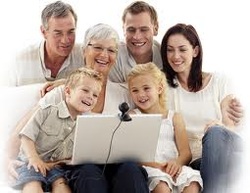 Call or Email Satronics we have service in the Orangeville, Alton, Erin, Brisbane, Hillsburgh, East Garafraxa, Orton areas.
---
Who is Satronics
Satronics is a local family business established in Sudbury in 1985 Pat and Dan Blais are the owners and Andrew Blais is one of the technicians. We started with selling the big 10' C-band dishes in 1985.
With technology changing over the years, we now do internet installations and servicing we are located in Hillsburgh near Orangeville Ont..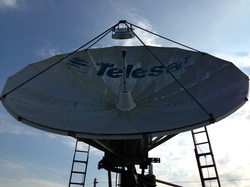 Preparing to install a snow shield on a 5.6m dish.

---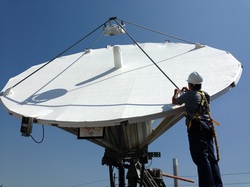 Snow shield completed

---
---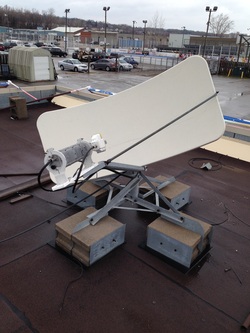 1m dish Petro Canada gas station

---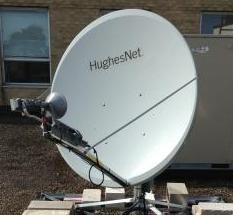 1.2 m Dish on NPM

---